Our on-site specialists will deliver and install perfectly smooth driveways & footpaths. Perfect for yards or car parks. Blaunaux hire available with a large range of mix designs to suit all applications.
Our Tarmacadam & Asphalt can be dense, medium or open graded depending on the end needs of the project.
Asphalt Concrete is used in National and Non National Roads, driveways, car parks, pathways etc.
Key features and benefits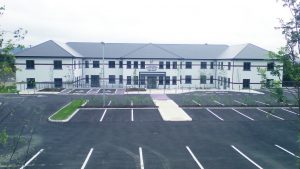 Durable
Uniform even finish
Good load bearing capability
Versatile material
Available in a range of mixes for a range of uses
Made from local materials to the highest standards
100% Recyclable
Casey Enterprises provide a national supply and lay contracting service. From Motorways to driveways our team can offer a range of pavement solutions.
Infrastructure
Local Authority
Commercial / Industrial
Sports and Leisure Facilities
Private / Domestic